Saturday, December 7, 2019
9:00 am - 10:00 pm
Samaritan's Purse Calgary Warehouse
This event has already occurred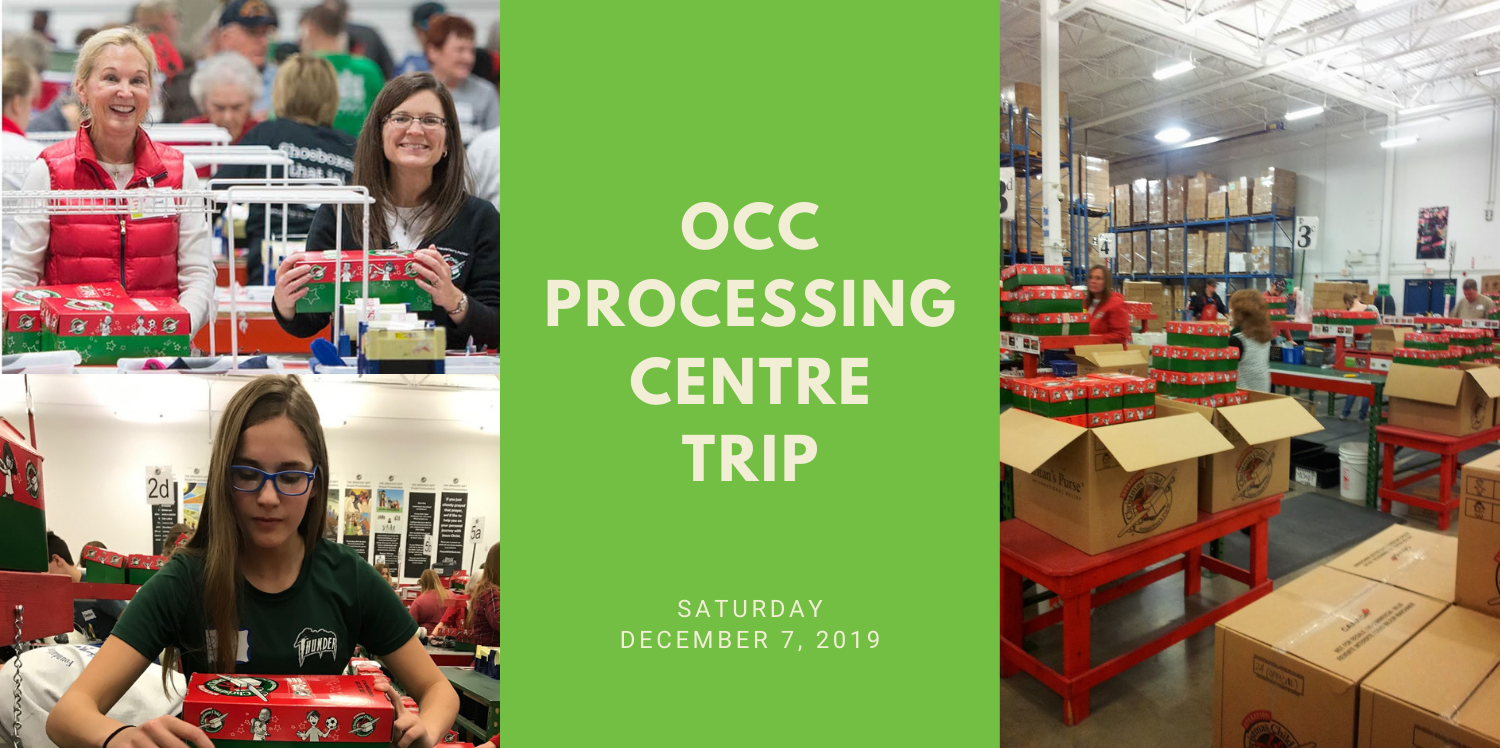 Join us for a fun trip to Calgary to help process Operation Christmas Child giftboxes at the Samaritan's Purse Canada warehouse (see below for more processing details).
The day's schedule looks like this:
8:45am leave from the church in rental vans
11:45am lunch in Calgary
12:45pm arrive at warehouse
1:00pm - 6:30pm processing OCC giftboxes (30 minute break included)
7:00pm Supper at Cross Iron Mills Mall
10:00pm - estimated arrival back at the church
Volunteer Release Form: Please download and complete this form and give/send to the church office.
To sign up for the trip, email Pastor Gil at gdimas@devonchurch.com or call him at 780-987-3385. Remember that space is limited.
Each year thousands of shoebox gifts are collected during National Collection Week in November. Before these shoebox gifts can bring hope and joy to children around the world, each one has to be carefully inspected and made ready for overseas shipment by volunteers like you. Volunteer opportunties include inspecting shoeboxes, packing shoeboxes into cartons and onto pallets, moving shoeboxes to the floor, and managing gift-in-kind and inappropriate items.
Processing Center volunteer opportunities are restricted to those 14 years of age and older.