Friday, May 17, 2019
6:45 - 10:00 pm
Devon Community Church
This event has already occurred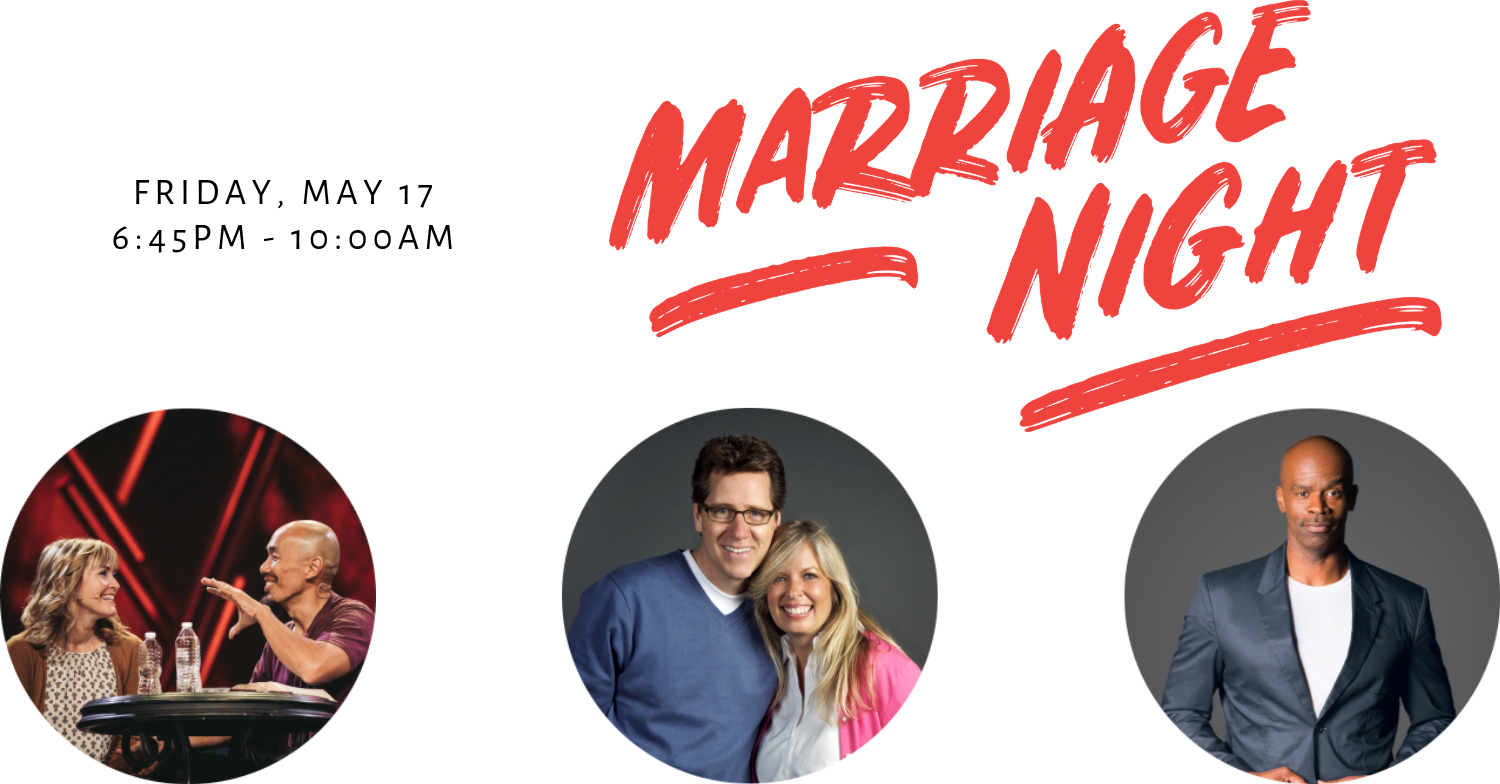 Whether you're newlyweds or veterans, you know that a happy and healthy marriage takes work. It doesn't happen by accident. We plug in our phones every night to charge. We put gas in our cars every week. But are we regularly refueling our marriages?
On May 17, 2019, join thousands of couples in locations across North America for a one-night livestream experience. Laugh and learn with your spouse as you hear from marriage experts and discover how to improve your marriage.
Speakers include marriage and relationship experts Drs. Les & Leslie Parrott, authors and speakers Francis & Lisa Chan, and comedian Michael Jr.
Refreshment will be served and childcare (limited spaces available) will be available.
Pre-registration is required. Cost is US$30 per couple.
Online ticket sales: https://events.rightnowmedia.org/attendee/site/1055
Promo video on YouTube: https://www.youtube.com/watch?v=UzJ_fv6RCm0
Event website: https://www.marriagenight.org/