Friday, January 25, 2019
6:00 - 8:00 pm
Devon Community Church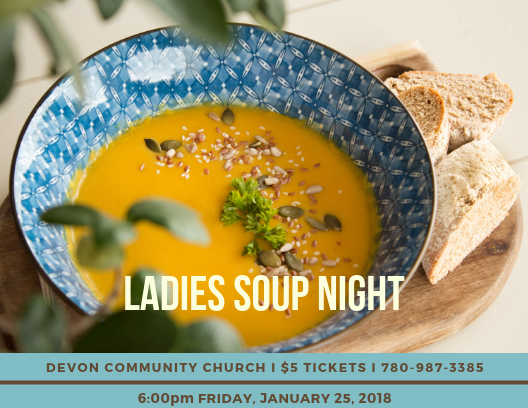 An fun event for women 15 years old and up. Tickets $5 available at the church office or Sunday mornings before and after church. So bring your friends and make new ones and enjoy delicious soups, breads, refreshments and more.