Friday, February 14, 2020
6:00 - 9:00 pm
Discovery Place Devon AB
This event has already occurred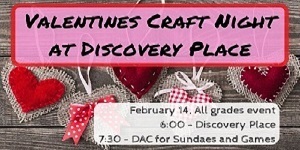 Devon Alliance Church has invited our youth group to join them in this evening to bless seniors in our community.
They did this last year and it went so well for them that they are going to do it again and we will be joining them! Here's how the night will go down:

6:00 - Get dropped off at Discovery place, do a craft and spend some time with the residents

7:30 - The youth leaders will shuttle students back to Devon Alliance Church for dessert and short debrief

8:00 - We'll play some games in the church until it's time to go home

9:00 Get picked up at Devon Alliance Church (NOT Devon Community Church)

Because this is an offsite event, we need the permission form filled out. We also need to know our attendance numbers. Please complete NO LATER THAN FEBRUARY 7, 2020.
Fill out here https://forms.gle/UNwRvk1nkoWJispC7

Thanks!